In the context of cooperation between Chamber of Commerce (Germany/Saudi Arabia) and RM-Invest, intense negotiations took place in Riyadh and Dammam on July 29 and 30, 2019. Mr. Martiny, head of our enterprise, and high-ranking representatives of Saudi Arabia's economy took part in these negotiations.
One of the participating companies was, in particular, Saline Water Conversation Corporation (SWCC) state company represented by Deputy Chief Operations Officer and other engineers.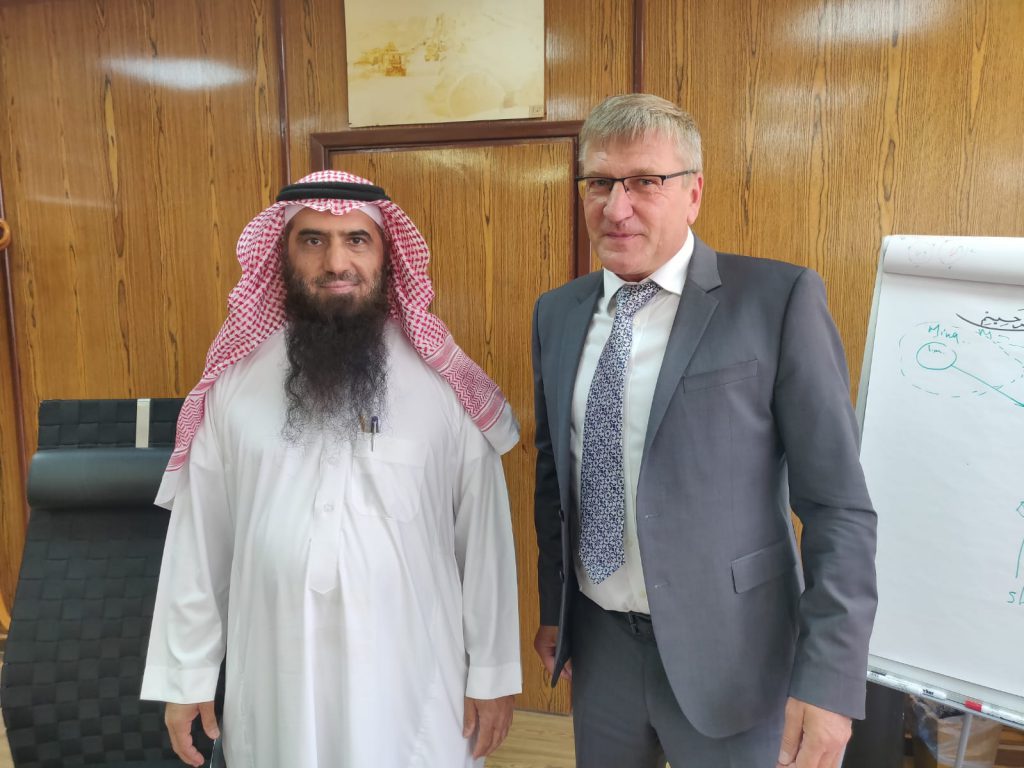 Abunayyan Holding represented by the Director for Strategic Marketing and the engineering supervisor was the second partner at this stage of negotiations.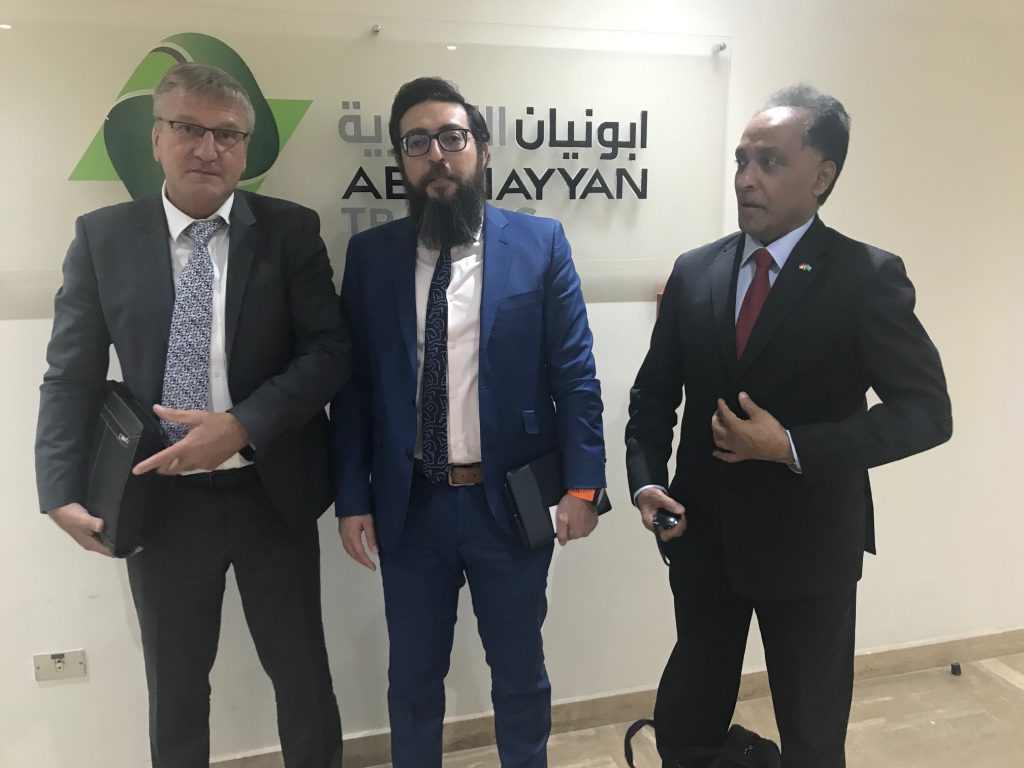 Being the third partner in the negotiations, Mr. Martiny was sitting in front of the Business Development Director of Alkhorayef Group in his office.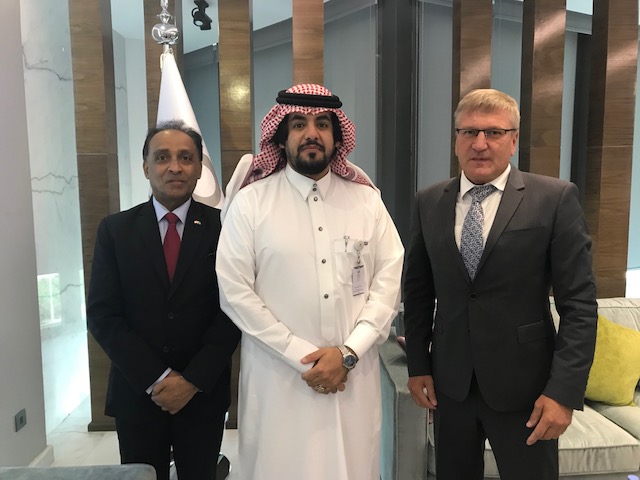 At the end of the first day, there was a meeting with the top adviser of Sabic:
On the second day, all negotiations were held at the East Coast of Saudi Arabia, in Dammam, where the main oil fields and industrial enterprises are located.
Six negotiations with the leading representatives of Alwaslchem Ltd., Zamil Operations & Maintenance, Rawabi Oil and Gas, Al Abdulkarim Holding, Al-Hugayet Group and Sultan Saed Al-Zahrani Contracting were held.
In the course of all the negotiations, both with the participation of final consumers and traders, an exceptional interest in our automatic stabilizer was demonstrated. After the first negotiations with SWCC, an additional meeting with our engineers was agreed. We promised to perform a test run of our stabilizer.
Abunayyan would like to enter into an exclusive distributorship contract in Saudi Arabia.
Alkhorayef will provide its engineers with all technical information and send the final statement to the manager.
All other negotiations were held with the same result. Now we will choose what company we will enter into an exclusive agreement with, or we will continue working with the letter of intent.
This trip to Saudi Arabia was a challenge. However, we have proved that we have outgrown these conditions, so demands that are more serious may be made on us, and we can fulfill our goals.
If you want to successfully promote your products, contact us!